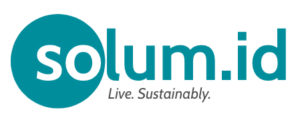 Solum is a sustainability-focused digital media network.
Solum /ˈso.lum/, [ˈsɔːlum] latin for soil, earth.
Our mission is to facilitate collaboration to encourage the development, deployment and accelerated uptake of globally sustainable, net-zero solutions. Our passionate team understands the critical role of policymakers, business, and industry leaders in transitioning to a net zero and sustainable world. That's why our industry-leading media organization forges public-private partnerships, bringing together business leaders, investors, politicians, and regulators to scale impact and deliver real change on the ground.
MASTHEAD
Wiku Baskoro – Editorial
Glenn Kaonang – Editorial
Rahmat Harlyadi – Business Development
Arif Hardiyanto – Operations
HQ
PT Digital Startup Nusantara
Wisma 77 Tower 2, 3rd floor.
Contact media: [email protected]
Contact marketing: [email protected]